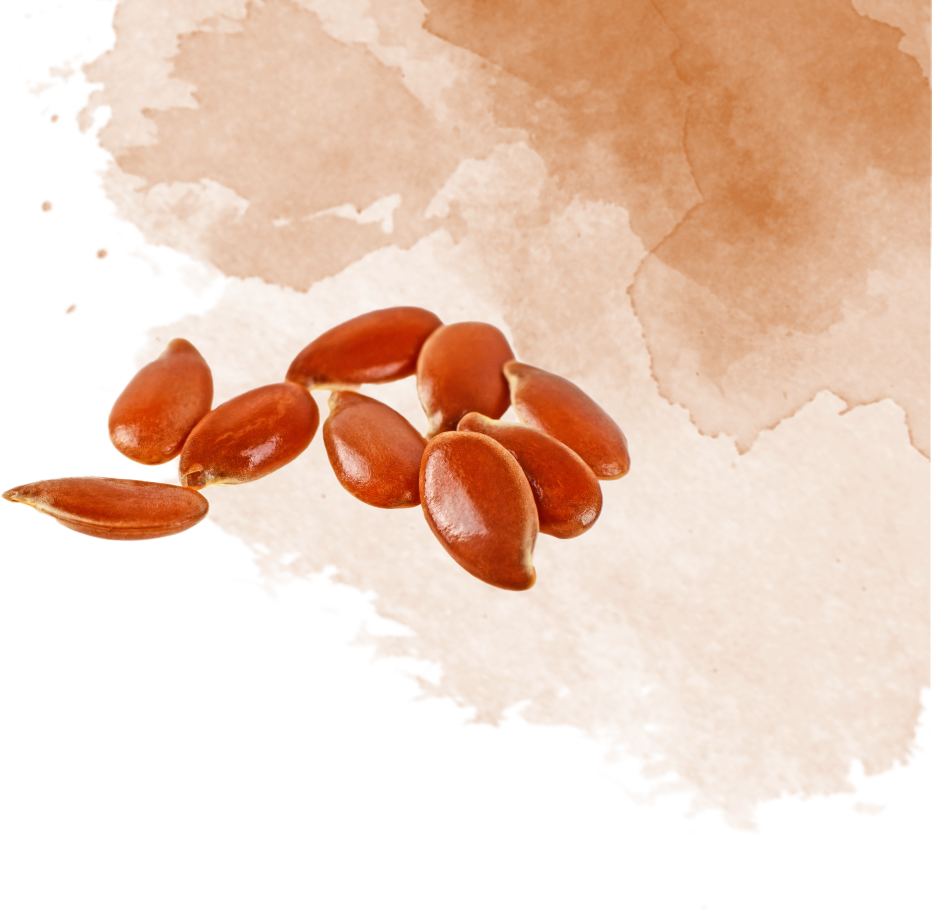 Flax Seeds
82
TOTAL VARIETIES
Caramelized and pleasantly
grassy, with a hint of black tea
TASTING NOTES
Linaceae
FAMILY
8-10
SEEDS PER POD
WHERE IS IT GROWN?
Canada produces 40% of the world's flaxseed. China, the US, and India together grow another 40%. In the US, North Dakota produces most of our country's flaxseed. Flax is either grown for food or fiber, but most of the flax in North America is grown for the seeds.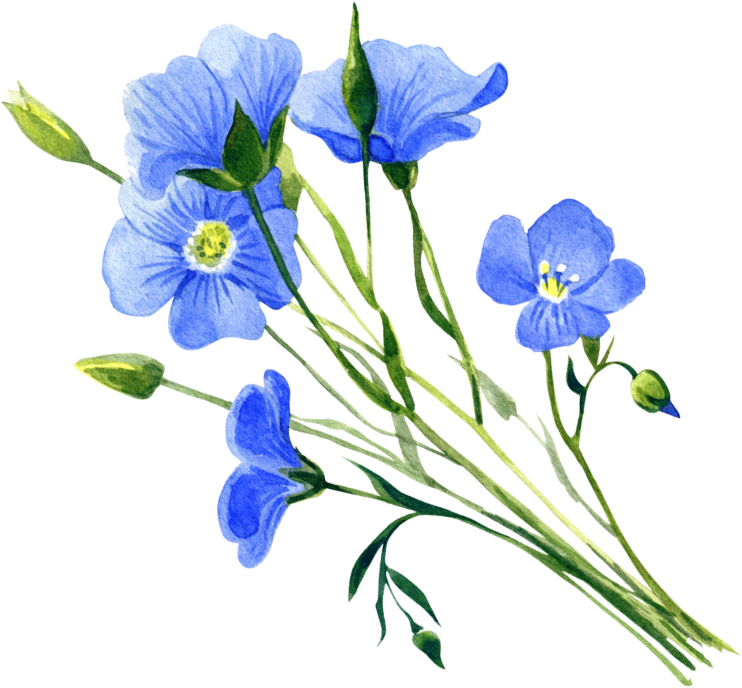 Flax is also used as fiber to make linen textiles, like the ones used to wrap mummies.
HOW MUCH WATER IS USED TO GROW?
Flaxseed is grown more like a grain than a seed and requires roughly 58 gallons of water per pound of flaxseed. That's about the same amount used to grow peanuts, but is 15x less than almonds and 19x less than pistachios.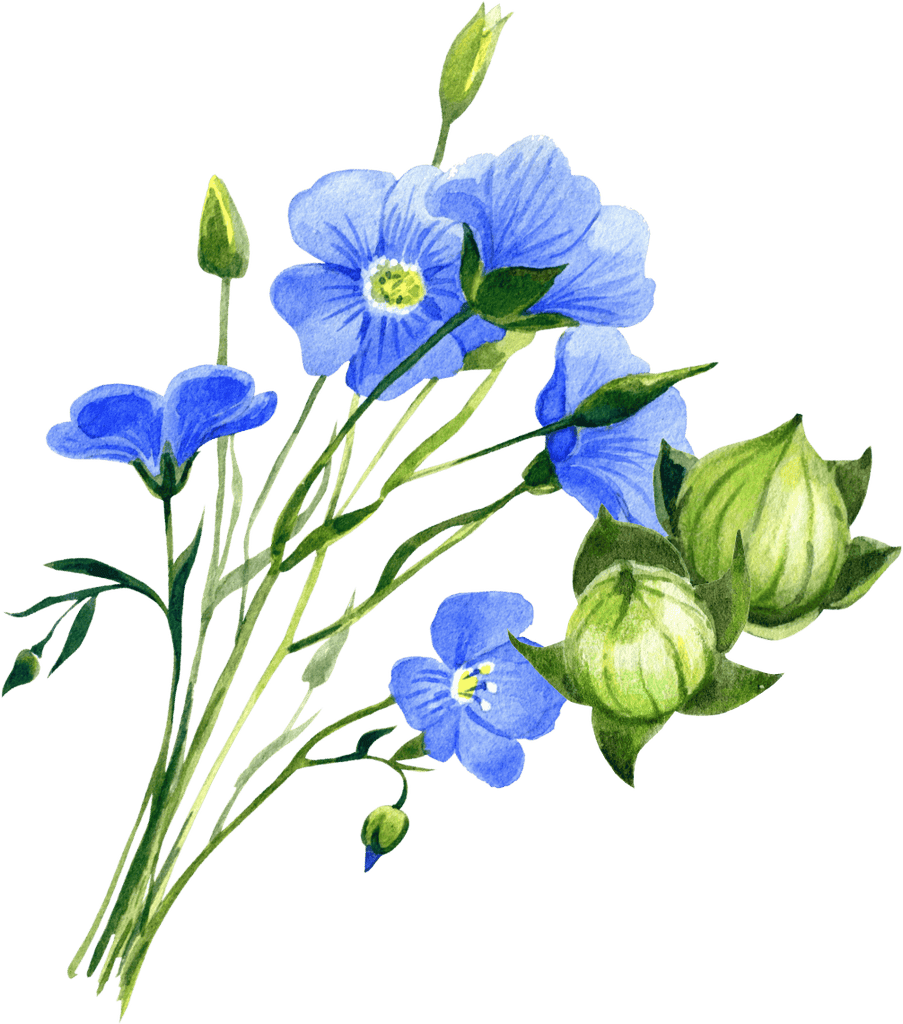 HOW LONG DOES IT TAKE TO GROW?
Flaxseed takes 90 to 110 days to go from first seed to flaxseed and are ready to harvest after the time blue, white, or light pink flowers and bloomed and died back.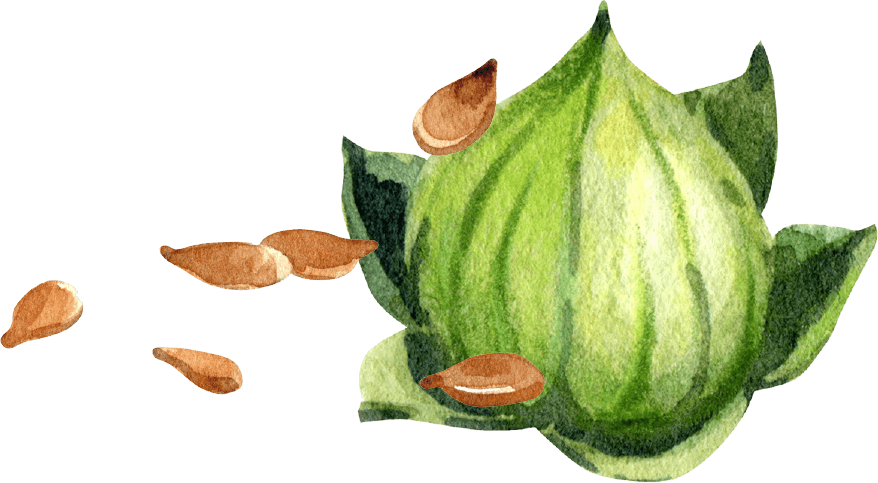 Flaxseed is also known as linseed in some circles.
HOW MANY POUNDS ARE GROWN GLOBALLY?
17.4 billion pounds of flaxseed were grown around the world in 2016.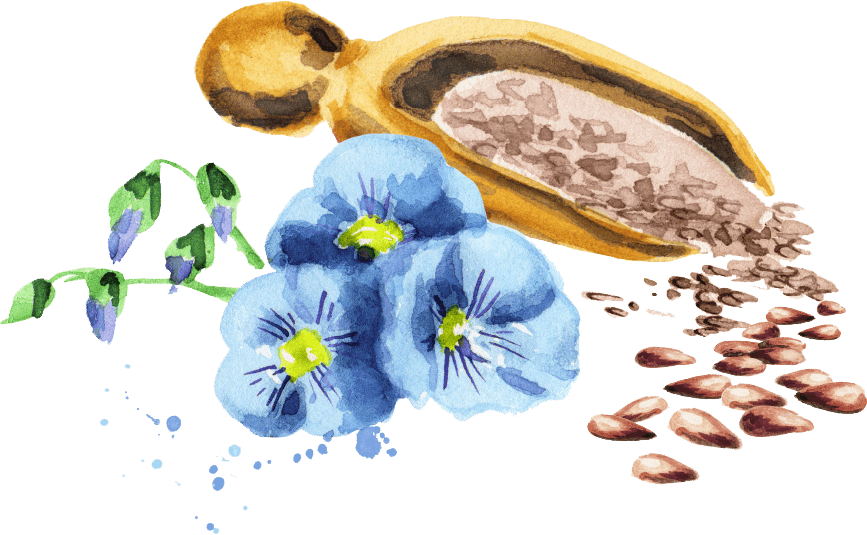 Flax can be used as a replacement for eggs in vegan recipes when mixed with water.
WHEN IS IT IN SEASON?
Flax is usually harvested in August after the plants have turned brown and appear dead. Because flaxseed can be stored for several months, we are able to enjoy it almost year-round.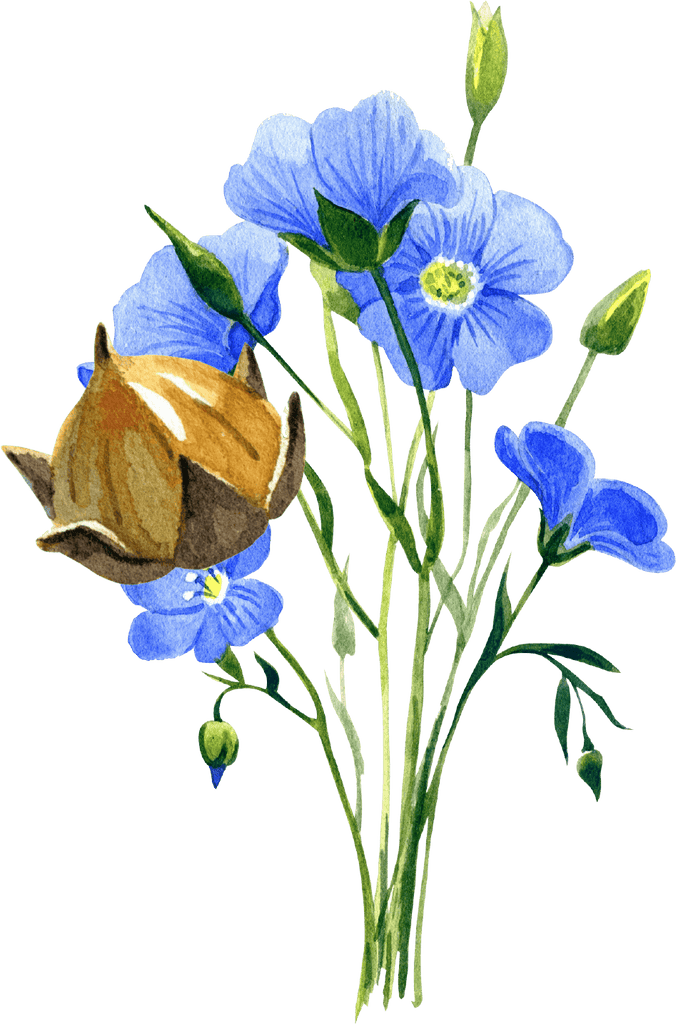 HOW ARE THE SEEDS HARVESTED?
After the flowers of the flax plant have died off and the bolls have turned yellow and started to crack, the flaxseeds are ready to be harvested. Usually, a large combine plows through the field and cuts the top of the plant off. The bolls from the top part of the plant are then dried before the flaxseeds are extracted. Harvesting flaxseed is difficult because not all plants within one field reach maturity at the same time.

Flax plants produce light blue, white, or light pink flowers that bloom for less than one day before dying back.
the seeds through history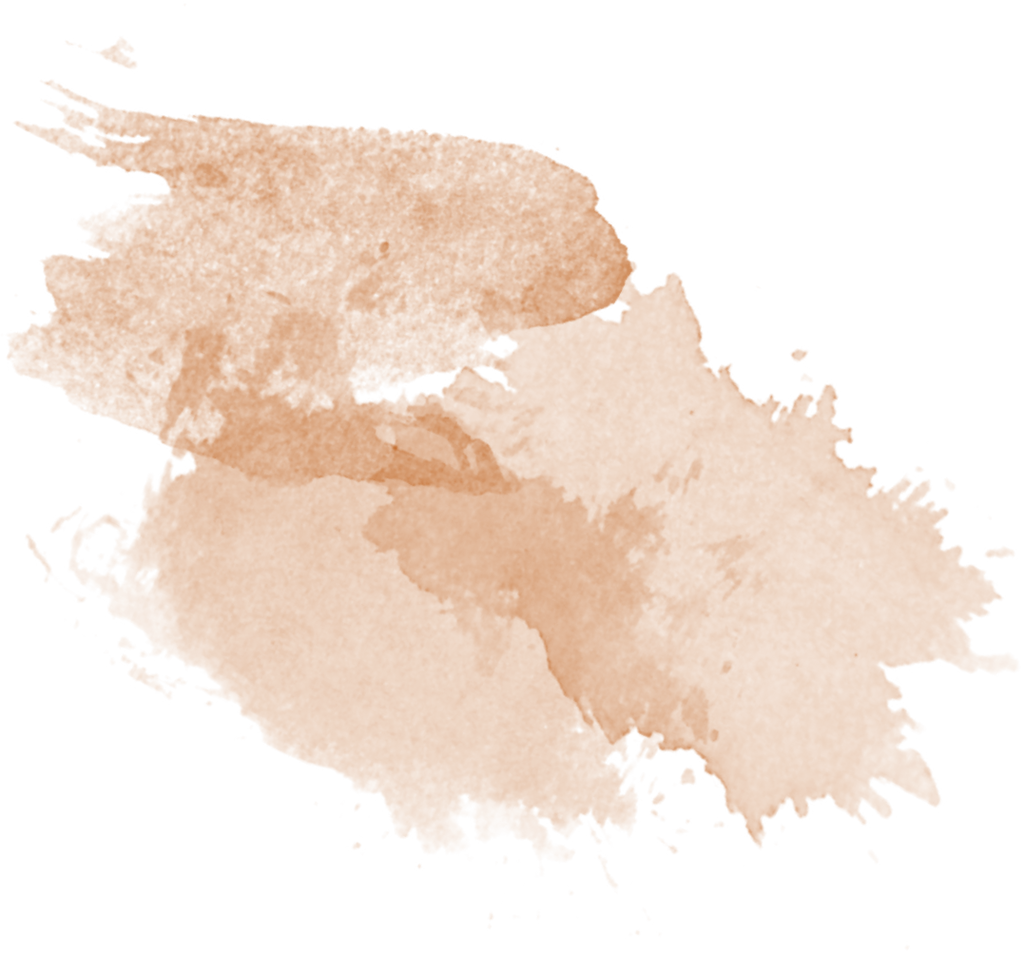 8000 BCE
The earliest evidence of wild flaxseed found in the Fertile Crescent

7000 BCE
The earliest evidence of domesticated flax with larger seed size, found in Syria

6000 BCE
The earliest evidence of linen found near the Dead Sea

4000 BCE
Flaxseed reaches Europe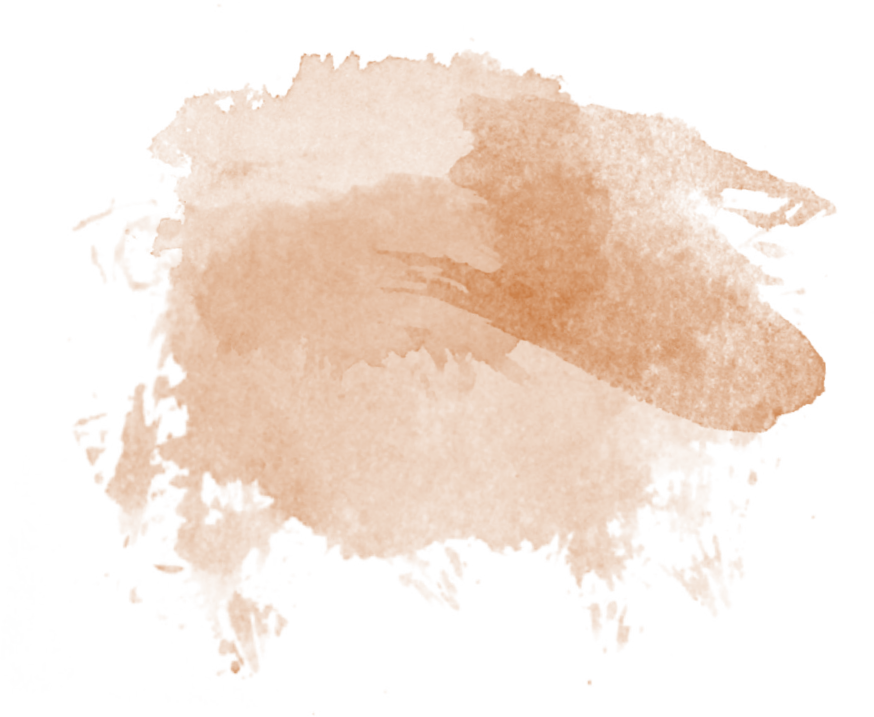 3000 BCE
The earliest evidence of flax domestication in Switzerland, Germany, China, and India

1000 BCE
Flaxseed first used in baking for bread in Jordan and Greece

800s
Charlemagne orders flax to be grown throughout his empire

1600s
Flaxseed and linen production first brought to North America by French colonists

1800s
Flax linen is replaced with cotton as the most popular fabric.

1995
Flax becomes known as a "functional food"

2015
88 Acres launches the original Craft Seed Bars made with sunflower, pumpkin and flax seeds