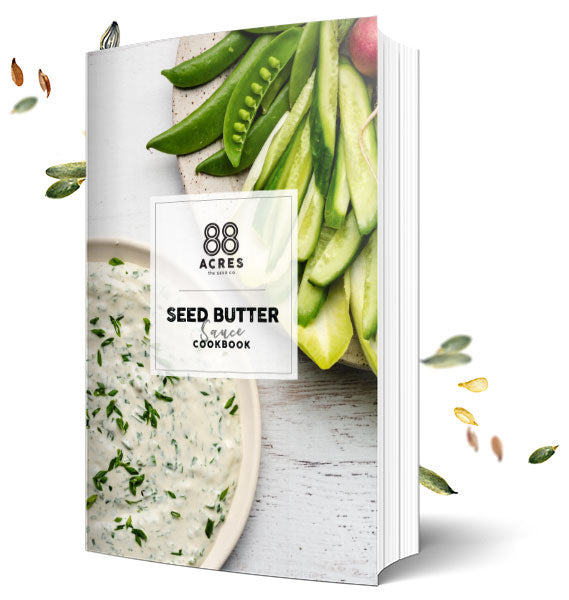 Seed Butter: The secret ingredient for your own saucy creations
With a little help from 88 Acres Seed Butter, these homemade sauces are full of protein, healthy fats, and micronutrients and free of all the other nonsense. Enter your email below to get our Seed Butter Sauce Cookbook as an exclusive digital download, complete with coupons and helpful tips. Let's cook!
What's Inside?
This cookbook is packed with more than 20 recipes for sauces, dips, and dressings using 88 Acres Seed Butter. Our quick and easy plant-based recipes are good for every body, with notes and substitutions included.
The Seed Co.
Discover the power of seeds, the building blocks of our Superior Nutrition philosophy.

Good for your body
Packed with complete protein, healthy fats, and essential vitamins and minerals.

Good For Your Community
Enjoyed by those with and without food restrictions to create an inclusive food community.
Good For Your Planet
Reduced impact from the field to our bakery, seeds promote sustainable agriculture and minimize food waste.
So, What Are You Waiting For?
Download the Seed Butter Sauce Cookbook today, and change the way you think about sauces.